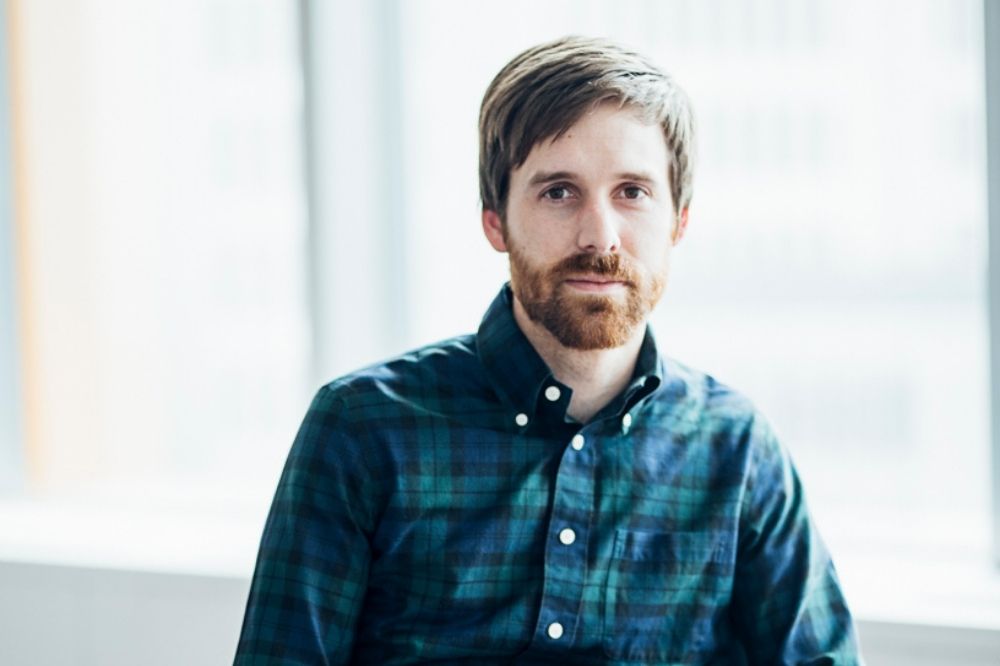 "As one of the founders, you kind of pick up whatever ball is on the ground," Clarke said. But he also wants to devote his time to what helps Bold Penguin keep growing. Anticipating future technology needs – sometimes through acquisitions – is a key part of that.
"My background is in technology and data science, but I'm interested in the business domain, and … what's going to help us grow," Clarke said. "The tool I bring to that problem is technology."
Bold Penguin, Insureon and Risk Genius
Bold Penguin, now a subsidiary of American Family Insurance, employs more than 200 people and is based in Columbus Ohio. In early March it acquired Insureon Holdings in partnership with global broker Hub International. Hub snatched up Insureon's digital insurance agency and brand, and Bold Penguin acquired its technology platform. Additionally, Hub inked a deal with Bold Penguin to license the Insureon technology platform.
Insureon's platform enables customers to shop, compare, buy policies and manage their coverage online. Adding it to Bold Penguin was designed to accelerate the company's digital capabilities, Clarke said. Bold Penguin is centered around its digital commercial insurance exchange that helps brokers, carriers and small business owners find the insurance products they need more quickly and easily.
"[Insureon and its platform] have that domain expertise and experience in insurance, and they had some carriers that we didn't have on the platform," Clarke explained. "They were in a couple of business verticals that we weren't – management personal liability being a good example."
Additionally, the Insureon platform had some users of its platform that Bold Penguin didn't have, and so the deal and technology ended up being very complementary to Bold Penguin.
Clarke said he helped run due diligence on the acquisition, though emphasized it was a team effort among Bold Penguin executives to identify Insureon as a potential acquisition.
"We've been aware of them for years, obviously, so it wasn't like it was a lightning bolt moment," Clarke said. "We came together naturally after three years of knowing one another."
Back in late 2020, Bold Penguin acquired RiskGenius, which had developed artificial intelligence-driven technology that evaluates a variety of emerging risks across an entire portfolio of insurance policies. Clarke helped run that acquisition as well. He said that the company is always looking to grow both organically and inorganically, and Clarke focuses on the tech areas for both.
"Our organic growth is super strong. We're doing very well," Clarke said. "But we are looking for more technologies in adjacent spaces that can help us to increase our footprint in small commercial insurance."
To him, this focus also dovetails with Bold Penguin's desire to reduce friction in commercial insurance processes.
"If we think about technology enablement – reducing the friction and triage [for the quote/bind process], the more places we can be to facilitate that, the better we're doing on our mission to reduce friction for the whole small commercial [insurance] industry," Clarke said.
Tech founder/chief data officer
Clarke was initially chief technology officer at Bold Penguin when it first launched, with responsibility in areas including engineering, sales, account management and "a variety of other parts of the organization" (Frank Lamantia holds the CTO position today.) As chief data officer, he leads all database initiatives for Bold Penguin. That includes new AI capabilities it launched about 18 months ago focused on areas such as document extraction and classification, as well as data validation. External data products are a fast-growing business segment, Clarke added.
Clarke said he likes to talk to customers and make sure they know about its priorities and products. He also focuses heavily on hiring.
"As always recruiting has to be a top priority for any leader in a technology organization. It's a competitive market," Clarke said. "We're trying to find the best people with a pretty specific skill set."
Overall, Clarke said, he is enthusiastic about technology and all the advances it can bring to make business and life easier and more efficient.
"As someone who has a technical background, I am excitable. I can see something and get sucked up," Clarke said. "I have a natural optimism toward technology, that it's going to work [and] solve the problem and people are going to want it."
https://www.insurancebusinessmag.com/us/news/technology/bold-penguin-tech-exec-on-his-acquisition-strategy-403884.aspx