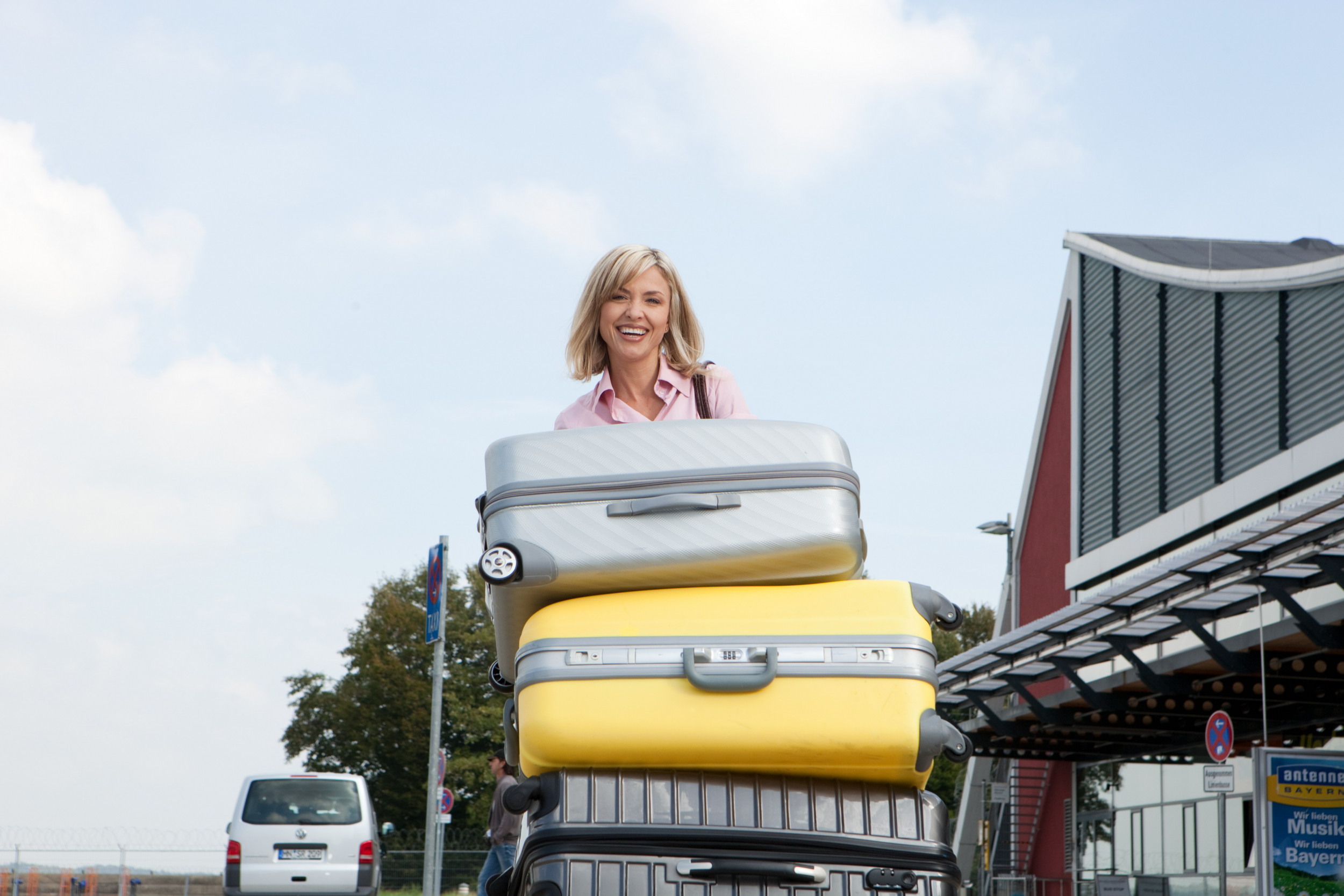 The internet has offered support to a pregnant woman whose husband purportedly demanded that she carry his luggage through the airport.
Posting in Reddit's "Am I The A**hole" (AITA) forum on Thursday under the username u/overreaction536435, the woman said she was "humiliated" by her husband's behavior, and subsequently forced him to find his own ride home.
The post has received more than 9,600 upvotes and over 1,500 comments from Redditors who slammed the husband's "red flag" behavior and encouraged the woman to file for divorce.
In her post, the woman said she was picking her husband up from the airport after a business trip when the interaction took place.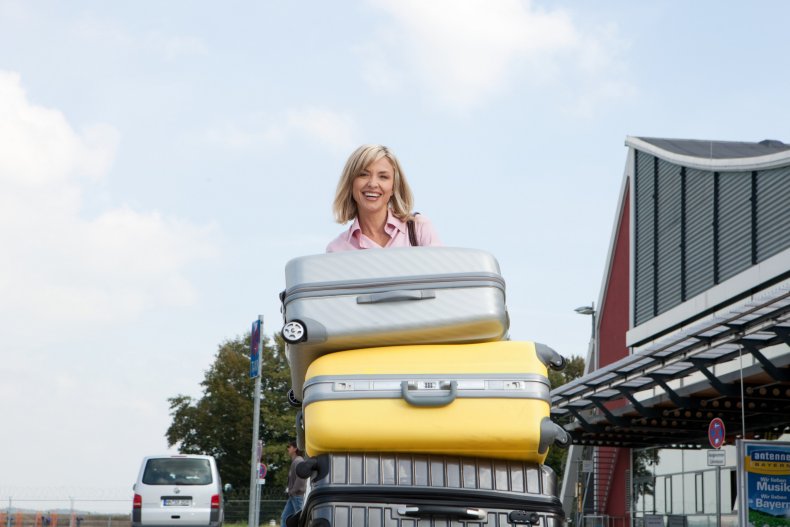 "The second he saw me he let go of his two big bags and started walking," the woman wrote. "I tried to get him to stop but he told me to get the bags and follow him."
She told her husband that the bags were "too heavy" for her to carry, but he complained that he was too "exhausted" to carry them and tried to keep walking. When the woman refused to follow him, he told her she was being "annoying."
"I told him to get someone to carry his bags for him and he replied, 'I already have one and it's you'…then [he] kept walking and ignoring me," the woman recalled.
Upset, she dropped his luggage, walked "straight past him," got in her car, and drove home.
"He got home by taxi but was livid at me for leaving him at the airport just because he asked for my help. He also said I embarrassed him and made a scene and overreacted big time," the woman concluded. "AITA?"
Airport Amenities
According to Million Mile Secrets, a site providing travel tips and "hacks," luggage carts are available to rent at most airports for a small fee.
"If you have checked luggage and need an airport cart at your destination, you can find airport luggage carts near the ticket counters and at baggage claim. However, you have to pay up to $5 or more for a cart," the website explained. "Carts are usually free in airports outside the U.S., but U.S. airports charge for them."
Still, the website said there are ways to get them for free.
"Your checked bags will take several minutes to be offloaded from the plane. So instead of waiting at baggage claim and paying for a luggage cart, you can try to get one for free," the website said. "You can usually go outside to the curb or to the departures section of the airport and you will find empty carts waiting to be returned."
Redditor Reactions
With this in mind, commenters couldn't understand why u/overreaction536435's husband wouldn't just grab a luggage cart. Redditors assured the woman that she didn't overreact and slammed her husband for treating her like a "pack mule."
"NTA [not the a**hole]. What the actual eff? He expects you, his pregnant wife, to carry his bags for him when he's sat on a plane for 4 hours. Four hours? What a hard knock life for him. It's so easy to get a trolley to move the bags yet he wouldn't even listen to you but just demand you carry his bags like a servant. You're his pregnant wife, not his pack mule!" exclaimed u/wanesandwaves.
"I would leave him in general, not just at the airport…Why on earth did he feel that you, his pregnant wife, were obligated to carry his luggage?" u/ha13ra asked. "That's not normal behavior. I don't want to judge by just one story, but this incident screams [red] flags."
"NTA…seriously, what dude in his right mind just drops his bags on his girl like she's a valet. It's time for a divorce," wrote u/VxGB111.
Redditor u/anaisaknits added: "Red flags all over this one…OP [original poster] needs to leave and leave NOW."
Newsweek has reached out to u/overreaction536435 for comment.
Other AITA posters to go viral in recent weeks include a woman whose husband purportedly took money from her disabled sister, a woman who delayed her husband's plans to return to work, and a woman who refused to throw her stepsister a baby shower.
https://www.newsweek.com/internet-drags-husband-treating-pregnant-wife-valet-1712650