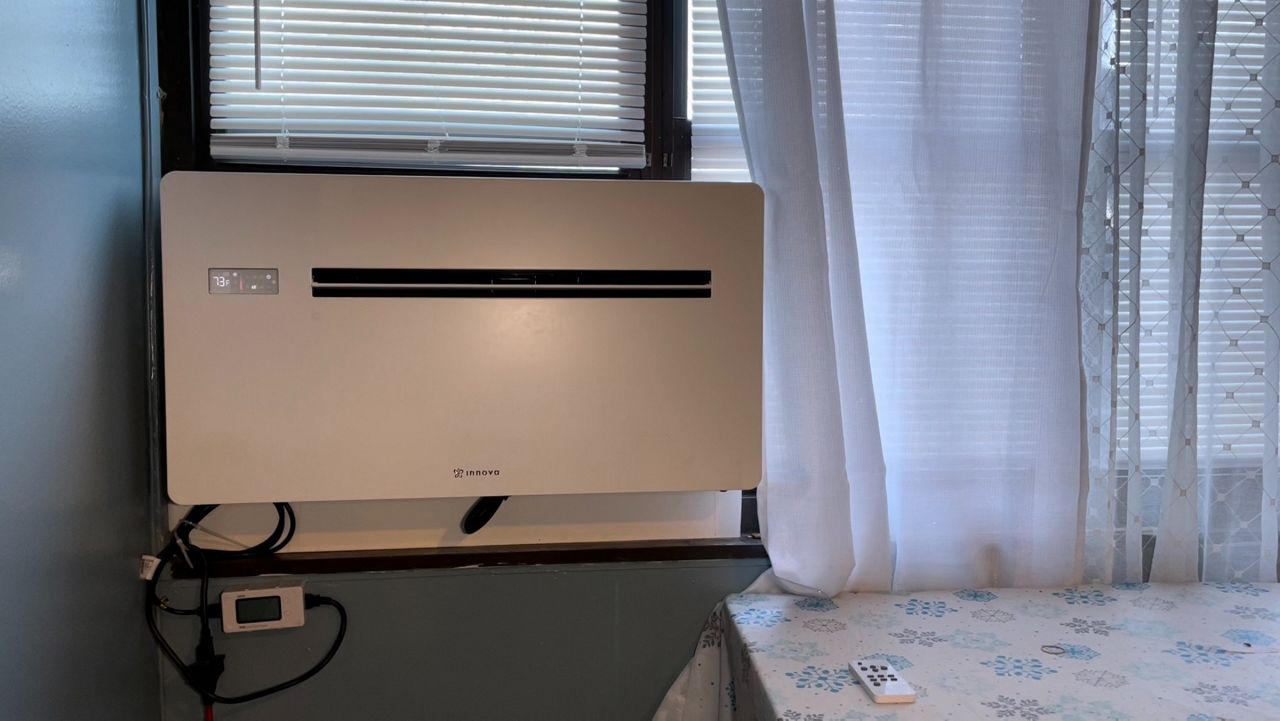 Gas-fueled boilers are the traditional way New York City buildings provide heat and hot water.
But the New York City Housing Authority is trying to take steps to gradually change this reality and help the city meet its climate targets. 
---
What You Need To Know
New technology can offer heat and cool air at the same time
Heat pumps can reduce dependence on gas boilers
NYCHA is looking for a manufacturer to create a heat pump to be installed in thousands of housing units
Most of the electricity in New York State is still produced by natural gas
---
"We want to improve the occupants' health, safety and comfort by transitioning to cleaner sources of heat and also providing cooling, which is something NYCHA hasn't done in the past," Jordan Bonomo, program manager at NYCHA's capital projects energy and sustainability, said. 
With the goal of providing heat in the colder months and cool air in the summertime to thousands of its residents, NYCHA is requesting proposals from manufacturers to come up with a machine similar to one already in use at the Fort Independence Houses in the Bronx, so it could be easily installed in each room of every apartment.  
"So we go into the apartments, we put the piece in, we plug it into the wall just like an AC and we walk away," Vlada Kenniff, NYCHA's vice president of energy and sustainability, said. "And in some ways that completely changes the narrative and how we provide heating and cooling in the future."
NYCHA is looking to make an initial purchase of 24,000 units. The price of each unit shouldn't exceed $3,000.
Heat pump technology has improved over the last few years and doesn't require the installation of additional machinery on roof decks anymore.
"We need to bring affordable solutions to multi-family building stock so when designers are designing these heating systems, they are not opting out for the most cost-effective option, which is gas-fired boilers at the moment," Kenniff said.
Heat pumps will help reduce some greenhouse gas emissions.
If the right machine is designed and successfully deployed, NYCHA is planning to buy an additional 150,000 units within ten years.
But we are still a long way from cutting our dependence on fossil fuels.  The state is trying to transition to cleaner sources of energy, but at the moment most of its electricity comes from natural gas. And the boilers will still be needed to provide hot water for the foreseeable future. 
https://www.ny1.com/nyc/all-boroughs/news/2021/12/22/nycha-looks-to-clean-technology-for-heating-and-cooling