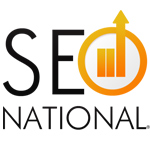 Renowned Utah search engine optimization company to utilize their unique SEO approach to grow the customer base for DComply's co-parenting app, helping co-parents resolve financial disputes.
Over the past 15 years, SEO National has proven the effectiveness of its unique approach to optimizing websites. Their methods for promoting top companies and entrepreneurs online without paying for advertising yield measurable and sustainable results that have brought them a wide variety of clientele. DComply is the newest company to sign on with SEO National to promote the company and drive traffic to its website.
The inspiration behind the DComply app came when the founders realized that most of the co-parents they knew experienced difficulties accurately tracking or paying shared expenses. The DComply app allows parents to track expenses, scan receipts for bills paid, set up recurring payments, and manage disputes, eliminating the need to update tedious spreadsheets, search through credit card statements, or email back-and-forth to determine who paid which expenses.
"It's exciting to work with entrepreneurs who continue to find ways to ease pains," stated Damon Burton, President of SEO National.
"DComply offers parents a solution to reduce financial disputes and contention from the equation and focus on their kids' needs. What we do through SEO boosts the company's page rank and increases the likelihood that DComply shows up when parents search for solutions to this pain."
Many SEO companies take a one-and-done approach to assisting their clients, promising fast results from minimal effort. This business model may generate traffic bursts, but the results can be fleeting and leave clients feeling abandoned. SEO National's approach relies on building long-term relationships with clients, learning about their business, and promoting their strengths online.
"We don't provide a quick fix, we provide a long-term solution," remarked Burton. "A big part of what we do with our clients is educating them about how we optimize their website for search engines and build content to support potential clients' needs. When we bring our proven search engine optimization tools together, these companies rise to the top of the search results page where people can easily find them."
Burton is a well-known SEO author and has been featured in publications such as USA Weekly and Thrive Global for his expertise. To learn about SEO National's approach to search engine optimization and how they assist companies like DComply to grow their client base without paid advertising, call 1-855-SEO-NATL (1-855-736-6285) or go to www.SEOnational.com.
About SEO National
SEO National is a search engine optimization company north of Salt Lake City, Utah. This SEO company offers affordable, effective search engine optimization with a refreshingly personal approach to communicating with their online marketing customers.
https://www.digitaljournal.com/pr/seo-national-to-lead-seo-campaign-for-co-parenting-app-developer