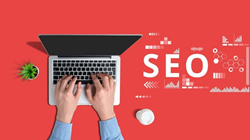 HOUSTON, Texas (PRWEB)
November 17, 2021
The internet has evolved into a seemingly infinite frontier, and the rise of e-commerce has forced businesses to adapt their marketing strategies in order to flourish in this ever-changing landscape. With so many consumers now shopping from home, creating a good website is an absolute must for any company that intends to retain and grow its customer base. Actual SEO Media, Inc. explains how a fast, functional website can attract more visitors, and why brands should always opt for custom-built sites.


Highly Ranked Websites Increase Business Owners' Profits
When someone uses Google to search for something online, the results that appear onscreen are listed according to how they've been ranked by the search engine's algorithm. When Google ranks a website, it evaluates a few different aspects of the site's performance and determines how well a user will be able to interact with it. By utilizing the principles of Search Engine Optimization, companies can make their websites more attractive to Google's algorithm and appear higher in the search results.
Why Slow Web Speeds Create Steeper Costs for Business Owners
Although many factors affect how a website will rank on Google, speed is one of the most critical. Essentially, Google favors faster websites because they're more user-friendly. Bounce rates are typically lower on sites that load more quickly, and faster sites usually achieve higher conversion rates. For instance, when a company's site loads more quickly, users are more likely to follow calls to action and engage with more of the site's content.
Achieving Greater Reach with a Custom-Made Site
When it comes time to actually create their websites, many companies use website builders like Wix or Squarespace. While creating a website from a template is a quick and easy way to get a site up and running, custom-built websites are more unique and can be tailored extensively. As a result, customized websites offer enhanced functionality and can accommodate more features and plugins than those created from templates.
Additionally, enhanced functionality comes with greater adaptability. Since custom sites can be created to meet precise specifications, they can be more easily configured for different devices. This significantly improves usability and contributes to a better user experience across all platforms. Because custom-built sites provide a smoother experience, visitors can accomplish their intended tasks and will be less likely to leave.
Save Resources in the Long Term
Although creating a website from a template seems more convenient, the costs of retaining these builder services can add up over time. Custom-built websites are better for companies with tighter budgets and actually cost less money in the long term. As a result, brands can achieve higher quality and greater functionality with their websites while saving money.
Ultimately, brands that opt for custom-built websites will set themselves apart from their competitors—especially in Google's search rankings. With an optimized structure and a superior user experience overall, a custom site is a company's best bet for improving its SEO and increasing its visibility online.
As a leading SEO company in Houston, Actual SEO Media, Inc. helps clients to expand their online presence. By utilizing principles of web design and digital marketing, the company aims to maximize clients' search engine optimization and widen their clients' scope of recognition. For more information, follow ASM on LinkedIn or Facebook, contact the office at (832) 834 – 0661, or email them at [email protected].
Share article on social media or email:
https://www.prweb.com/releases/from_the_ground_up_why_custom_websites_yield_more_growth_for_business_owners/prweb18323404.htm